NEW ZEALAND
CREDIT CARD CALLERS


$2.50
AUD/min
(approx
$3.30
NZD)
15 minutes
$37.50
AUD
SP: Access Positive
PHONE CHARGE

$3.50
NZD/min
Mobiles/Payphones higher call rate applies.
AUSTRALIA
CREDIT CARD CALLERS


$2.50
AUD/min
15 minutes
$37.50
AUD
SP: Truepay
PHONE CHARGE


Mobiles/Payphones higher call rate applies.
OVERSEAS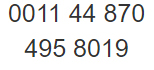 *15 mins minimum $37.50 AUD. UK, NZ and selected countries mobiles cost extra.
Mobiles/Payphones higher call rate applies.
*You must accept our Terms of Use to Proceed with the Psychic Reading.

New Zealand Psychics - What Real Psychics Do
New Zealand psychics are few of the most gifted and talented psychics in the world of the paranormal today. These are people endowed with special abilities especially honed and harnessed to delve into the world of the unknown. Everyone has the intuition because humans are born with it. But why are there psychics and the rest of those without such abilities? Just like artistic or musical talents, psychic abilities are also honed and developed. Even though you have the intuitive powers to become a psychic, if you do not harness it, it would eventually disappear and fade away. Psychics opted to train and refine their skills while other people choose to ignore theirs.
In New Zealand, there are leading psychics who are dedicated to their abilities and craft. Giving psychic guidance and services is not just providing and giving out one prediction after another. In fact, there are etiquettes and standards which psychics follow especially the legit and authentic ones. Psychical readings are done not just to peek into what lies ahead in a person's life. It is not just an opportunity to discover something about someone. Real psychics have the objective to empower and reassure people through their guidance and advice. They mainly abide by that goal and objective.
True psychic readings are directions especially in making vital and life changing decisions. There are clients who seek the help of New Zealand psychics not because of mere fun and entertainment. Although this is undeniably a fascinating and interesting field, it does more than just entertain and fascinate people. Readings are important to some because it helps them prepare for the future. It gives them the heads up as to what is going to happen and what necessary precautions must be taken. Psychical readings help people make informed decisions so that they go for the best options and prevent the worse to happen.
The happiness and well-being of their clients is the priority of every genuine psychics, mediums and clairvoyants among others. Most psychic readings do not always show positive and pleasant events or happening. However, it still has a positive outcome because clients could understand their problem and prepare for it when it happens. Psychics do not tell their clients that they are curse and go on with claiming that they could change their fate if they would pay extra. That is a classic scam in the psychic world. Moreover, psychics do not manipulate the situation and claim that they are in control of whatever could happen. At the end, the client is still in charge of his life and whatever decisions he has to make.
There are a lot of aspects in life which could benefit from reputable and trustworthy New Zealand psychics. Some facets of life which could benefit from different types of psychic readings include love and personal life, social life, family, work-related aspects and finances. Genuine and legitimate psychic readings ought to help people find their true path and finally move forward to a better life.
Psychic mediums are go-betweens, middlemen, conduits or channels between the world of human beings and the entities of the crossover world. In other words, they are the channels of communication between the physical and the astral planes.  Psychic mediums, therefore, are also called psychic channels. The entities of the other world can be spirits, spirit guides, angels, archangels, sounds, voices, energy waves or even ghosts of the dead.
The results of the analysis of the personality traits of the clients or predictions made by a psychic are called psychic readings. Psychic readings are interpretations offered by the psychics to their clients. They are answers to their questions. The popular psychic tools for such readings are astrology, numerology and tarot reading. Some psychic mediums can read the face or the aura of the clients and give their readings.
Psychic Readings provide insight to important issues like love, business and relationships to guide you in your life. Psychic Readings are available thru phone readings, email reading or psychic chat reading.
Methods of getting the psychic readings
Psychic reading can be sought from the psychics over the telephone, through the email or simply by chatting online. With the introduction of Internet telephony and video conferencing, online psychic readings have become all the more an attractive option. Online psychic readings have done away the problems of long distances and geographical time zones. The best course for getting the psychic reading is to fix an appointment with the psychic medium because most psychics are busy people.
Find out if you are compatible with your partner according to your starsigns.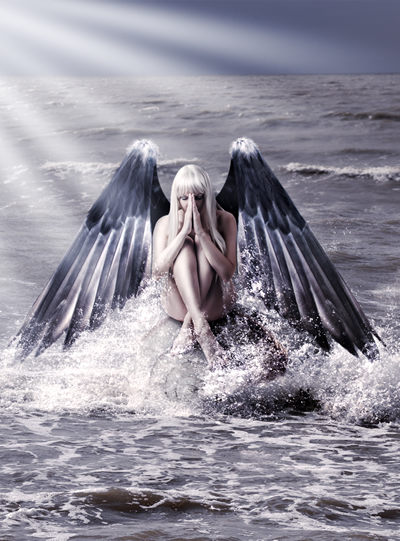 About PsychicMedium.co.nz